A new venue for the 94th Annual Training Conference in beautiful Uncasville, Connecticut overlooking the Thames River. Mohegan Sun as a lot to offer. A world at play Mohegan Sun, created in 1996 by the Mohegan Tribe of Connecticut, is one of the world's most amazing destinations with some of New England's finest dining, hotel accommodations, retail shopping and live entertainment. Boasting two unique casinos, two luxurious spas, world-class meeting facilities.
Check out the world's largest and most spectacular indoor planetarium dome and the awe-inspiring Wombi Rock, a glowing crystal mountain made of imported stone that serves as the focal point of Casino of the Sky.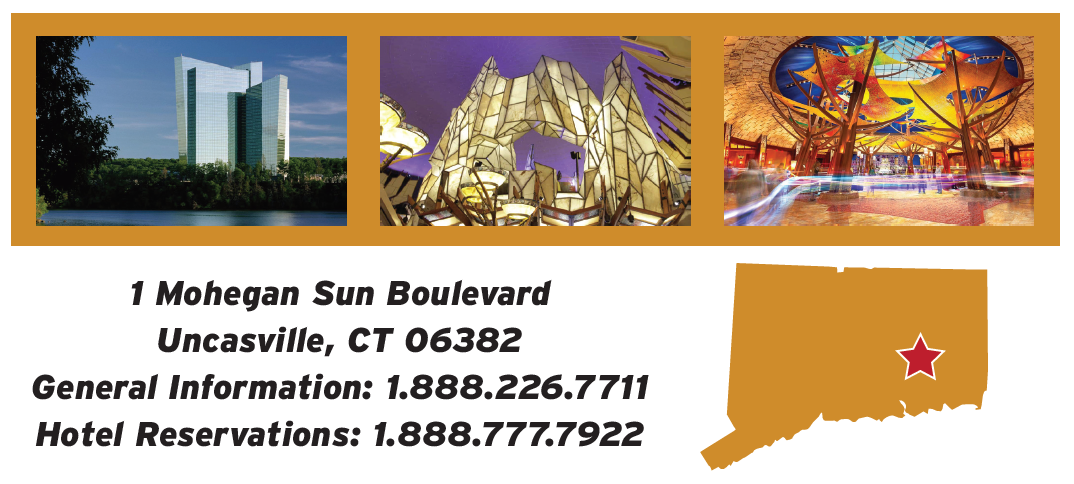 Welcome to the New England Association of Chiefs of Police
On behalf of the New England Association of Chiefs of Police, we would like to welcome you to our website. As you will see, we are a very active organization with representation on our Board of Officers from all six New England states. We are closely affiliated with Roger Williams University, located in Bristol, Rhode Island.
Should you need to contact our association for any reason, please contact the Chief of Police listed as a member of the Board of Officers for your state.
We welcome your interest, your membership, and your participation in our prestigious organization that is dedicated to serve the professional police executive and is committed to the pursuit of excellence in the field of law enforcement.